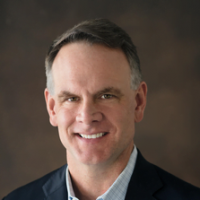 Fred Brown
Founder / Chairman of Board
Fred has over 30 years experience with two of the world's largest global Management Consulting and Professional Services companies that provides Strategy, Consulting, Digital, Technology and Operations services.
Through his deep interest in researching and applying leadership and mindset principles through his experience leading medium to large size teams over almost 3 decades, one of Fred's greatest passions is to help enable people to perform at their highest potential which led him to launch Ignite MindShift.
Fred is a graduate of the University of Texas at Austin with degrees in Management & Finance. He enjoys traveling with his wife and 3 children, photography (@places_to_see.things_to_do) and cycling.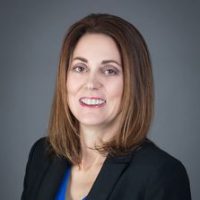 Lanie Wingert
Co-Founder / Executive Director
Lanie has 17 years experience in Change Mgmt, Human Performance, Training, HR, and Sales & Commercial Operations with one of the world's largest global Management Consulting and Professional Services companies that provides Strategy, Consulting, Digital, Technology and Operations services. She was previously an adjunct Personal Finance Professor.
Lanie is a first generation college student and holds a BA in Psychology and MBA in Finance from Baylor University and is a Certified Life Coach. She enjoys reading, hiking, and traveling with her 2 daughters.
Lanie's passion is to help people understand and utilize their strengths and interests to live their happiest and most successful life.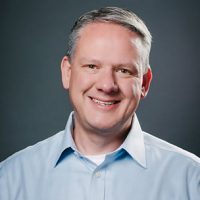 Matt Murphy
Strategic Advisor
Matt has a passion for growing businesses rooted in his experience over the last two decades building private equity funded companies and serving as a management consultant. He founded M Square Ventures, an advisory firm that partners with business owners at private companies, community banks, and family offices to catalyze action to realize their "top of the agenda" objectives. He co-founded Texas Next Capital, a lower middle market private equity firm focused on building and growing companies in Texas. Matt has served on variety of boards in president-level leadership positions.
Prior to his private equity career, Matt worked as a management consultant at McKinsey & Company and Accenture where he served Fortune 100 companies. Matt earned a BA from Abilene Christian University and an MBA from the Wharton School of the University of Pennsylvania.
Matt is excited to be a part of Ignite MindShift and its mission to teach kids the important lessons in life that they do not learn in school.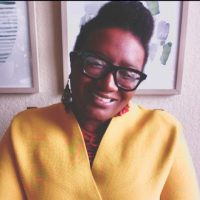 Naomi Woods
Education Advisor
Administrator and Educator bringing 20+ years of experience and skills in program management, program development, policy development and implementation, curriculum design/development, financial planning and relationship building.
Varied experience that provides valuable perspective to boards, cultivating a sense of partnership across the organization, strengthening teamwork, and setting the vision, focus, goals and strategies that produce the best possible business results.
Demonstrate ability to build coalitions within institute community and to work collaboratively with community partners, such as educational institutions, community-based organizations, businesses, and government agencies.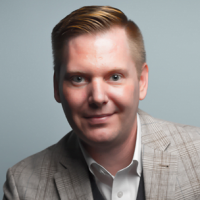 Kevin McDorman
Innovation Advisor
Kevin has over 18 years of experience leading Transformation and Operations organizations at AT&T, a Fortune 10 corporation in communications, entertainment and technology. Kevin's key passion includes fusing talent, mechanization, and strategic innovation. Other core functions include integrating new technology and operations across finance, mobility, entertainment and human resources.
Kevin also serves on AT&T's Executive Diversity and Inclusion Council. He enjoys being a champion of people, where he develops strategies to unlock the potential of individuals at various points in their life.
Kevin holds a Bachelor of Science in Business and an MBA in International Business and Human Resources. He and his family are avid animal lovers and love to explore the world.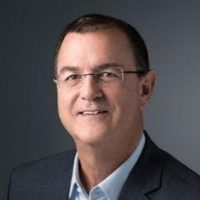 Dan Fete
Strategic Advisor
Dan has over 25 years experience leading small and large teams at AT&T, a Fortune 10 Corporation. In Dan's years at AT&T, he held mostly finance roles including responsibility for the Capital Investment program and AT&T's Corporate Development (Mergers and Acquisitions) team. Dan was also the Chief Financial Officer for AT&T Communications which operates ATT Inc.'s Mobility, Broadband, Video and Enterprise businesses.
Dan has a passion for team development and mentoring young leaders in the business. He was a founding Board member of the AT&T Women of Finance organization one of the many AT&T Employee Resources Groups.  Dan continues this passion of supporting future industry leaders in his retirement. 
Dan has held various Board positions over the years including charitable groups. He served on the Board of the United Way of Northern New Jersey and the finance committee of the United Way of Metropolitan Dallas. 
Dan holds a Bachelor of Science degree in accounting from the University of Missouri-Columbia. He and his wife enjoy traveling and spending time with their two daughters and their families.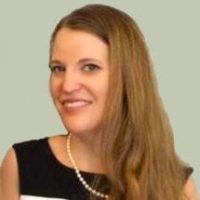 Andrea Hutson, Ph.D.
SEL Program Evaluation Advisor
Andrea is the founder and President of Agile Analytics. She has a Doctorate in Developmental Psychology from the University of Texas at Austin. Andrea founded Agile Analytics with the focus on the improvement of education for students in grade PK-16 in August of 2011. 
Through the years, Andrea's work has examined the effects of various programs on student academic achievement, including large state and federally funded multi-year studies. Recently, Agile Analytics has expanded from interest in purely academic outcomes to SEL and communication skills and the sociocultural environments of schools.  
A self-proclaimed data junkie, Andrea loves learning new and flexible statistical methods to better examine the effectiveness of programs, like clustered multilevel modeling and propensity score matching. Andrea serves as a coach and mentor for evaluation for several groups and is a founding board member of Capacity Catalyst, where she mentors senior level graduate students interested in evaluation. 
Andrea lives the beautiful Hill Country of Central Texas where she spends time with her family.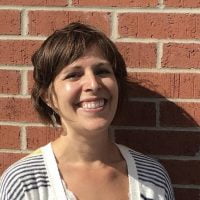 Lindsay M. Lamb, Ph.D.
SEL Program Evaluation Advisor
Lindsay is the Director of Evaluation for Agile Analytics and has Doctorate in Educational Psychology from the University of Texas at Austin. Prior to joining Agile Analytics, worked in the Austin Independent School District's (AISD) Department of Research and Evaluation for nearly 10 years, where she was the Evaluation Coordinator for Social and Emotional Learning (SEL). 
Currently, Lindsay brings her knowledge and experiences with SEL along with her extensive program evaluation expertise – particularly in the field of public education – to support the work of her clients. Through her work, Lindsay strives to improve students' experiences in and out of school, ensuring that equity and cultural responsiveness are front and center to the work. 
Lindsay is passionate about promoting social and emotional wellbeing in all aspects of her life – with her clients, family, and friend. Lindsay, a native of New Mexico, loves the outdoors and relishes any opportunity to spend time with her children and family in the Land of Enchantment.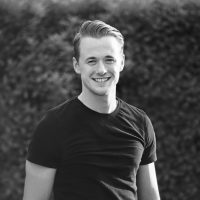 Danny LeFoll
Corporate Ambassador Lead
Danny is passionate about helping companies grow and tell their unique story. He's done it as an investor in Private Equity, and in his time at PwC as a management consultant with a focus on the Technology, Media, and Telecom sectors. These growth partners have ranged from niche industry players all the way to fortune 50 companies.
He's a graduate of Brigham Young University and is a passionate powerlifter, health enthusiast, and film lover.
David C. Williams
Student Impact Lead
David began his career with AT&T in the Network Technology Organization, and over time has been featured on NBC, Fox, ABC, EBONY, Black Enterprise, & more. During his time with the company, he has held a number of roles and assignments from Training, Data Center management, Enterprise support, Customer Experience, and Chief of Staff.
In these roles David has created deep-link HTML marketing initiatives that garner 90 million monthly impressions, led Competitive Intelligence which helped shape AT&T's Mobile First strategy, our employee discounts, has been responsible for supporting several Fortune500 companies encompassing $120M in revenue, and authored two patents for Reprogrammable RFID and bridging satellite and LTE technology.
In his current role, David is responsible for hyper-automation & emerging technology to transform Customer/Employee Experience and Cost Structure for his organization. David holds a bachelor's degree in Marketing from Dallas Baptist University, Project Management Professional (PMP) certification, Electronics Technical Platform, Six Sigma Green Belt, and Robotics Process Automation certifications.
David is the 2021 Legacy Award recipient at Black Engineer of the Year STEM Global Conference, 2022 IT Team of the Year bronze Stevie Award, 2022 NSBE Outstanding Technical Contribution Award, 2x Dream in Black winner, 2x AT&T Champion of Diversity Award winner, a proud mentor of multiple Employee Groups, & Diversity Ambassador. David's humble beginnings in the poorest corner of Dallas, TX and rise through a corporate giant is encapsulated in his recently released book entitled, Business Model. He enjoys continually giving back through Solar Robot Workshops to his community and abroad as he has traveled globally carrying the message that small ideas are still bright ideas. He also enjoys family activities, volunteering, fitness training, and motorcycle riding.
Gigi Villarreal
San Antonio Volunteer Lead Coordinator
Gigi is an entrepreneur who brings 40+ years of experience and knowledge in many different industries, from night clubs, land development, and home-building businesses to marketing and consulting firms and working in medicine – the field of neurosurgery. Gigi is currently working on her husband and her startup medical device company, SmartShunt Technologies.
It gives Gigi great pleasure to provide guidance, especially to younger people when they are trying to figure out what they want to do in life. She is also enthusiastic about teaching the younger generations valuable life skills, for which she has the opportunity through Ignite MindShift.
Gigi enjoys cooking, exercising, and traveling the world with her husband.
SaVion Harris
Development Board Member
SaVion Harris joined Intercontinental Wealth Advisors in the summer of 2021 after graduating from the University of Texas at San Antonio with a BBA in Finance. He currently helps manage client assets as a Financial Advisor, working to truly understand clients' situations, goals, and dreams – helping them envision their future and then take the steps to make it a reality.
During his time at UTSA, SaVion was a student-athlete as a member of the football team and had dreams of playing in the NFL. Outside of the office, SaVion enjoys playing pickle ball, working out, trying new food, and spending time with friends & family. In the future, he plans to travel around the world and would like to build a school for underprivileged children in a poverty-stricken community.