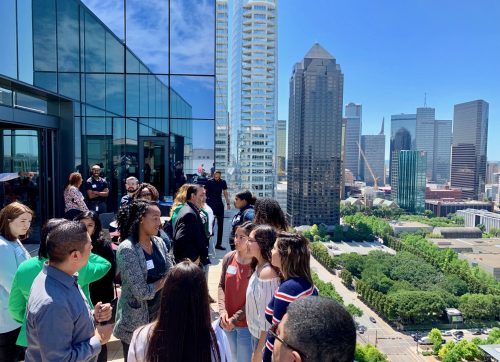 NDHS students practicing first impressions/ networking skills with AT&T employees during a tour of PwC office overlooking downtown Dallas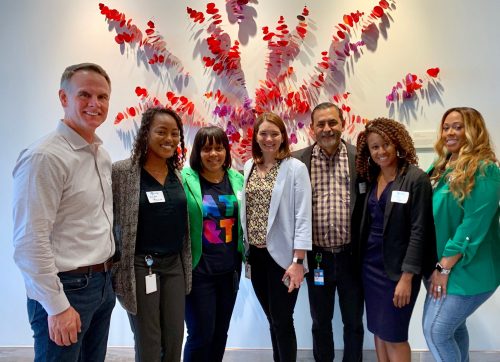 Ignite Mindshift founder, Fred Brown is pictured (far left) with some of the AT&T employees involved in the event (Niya Bacon, Rochelle Jones, Morgan Rader, Juan Flores, Mel Collier and LaToya Henry)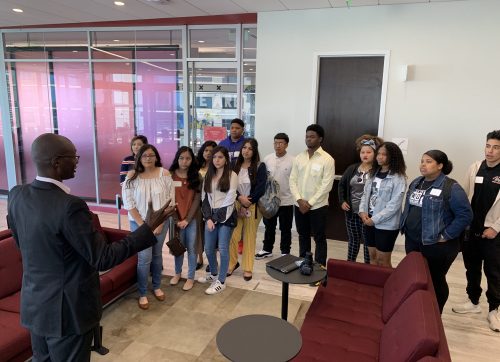 Drexell Owusu of Dallas Regional Chamber shares his words of advice for NDHS students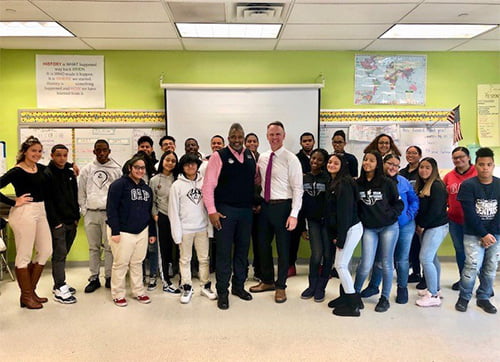 Our founder, Fred Brown was really honored to spend time learning with Keving Singleton from his program @elevateNY and share some of our Ignite Mindshift content with his class. Kevin is doing amazing things in The Bronx, NY making a true impact and being a true inspiration for many.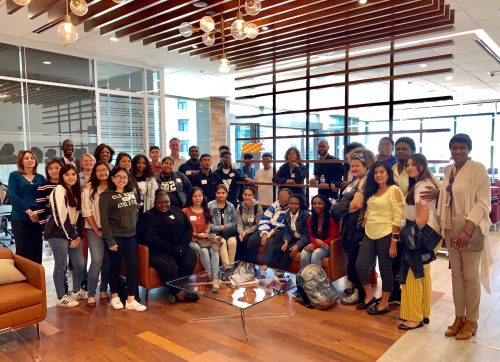 PwC hosted North Dallas High School students at their office. Many AT&T and PwC employees volunteered to help students practice First Impressions skills. Students heard from guest speakers including Juan Flores (AT&T) and Drexell Owusu (Dallas Regional Chamber) and were treated to gift bags sponsored by PwC, AT&T and Ignite MindShift.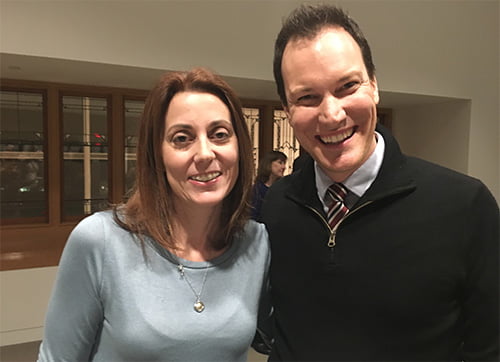 Much of our work on Happiness and Gratitude is inspired by best-selling author, Shawn Achor's @shawnachor book, The Happiness Advantage.
Shown here launching his latest book, Big Potential (with our Director of Operations, Lanie Wingert)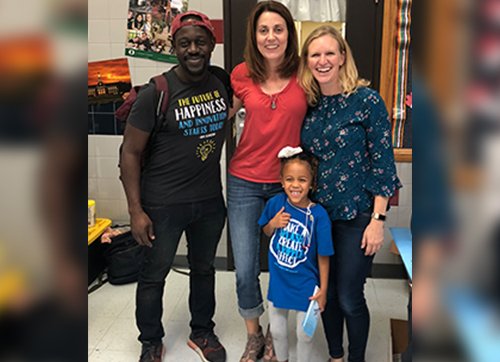 Our Director of Operations, Lanie Wingert talking with Amy Blankson @amyblankson – author of The Future of Happiness and her husband, teen pediatrician, Bobo Blankson @doctorbobo1 about the role of Technology on Teen Happiness.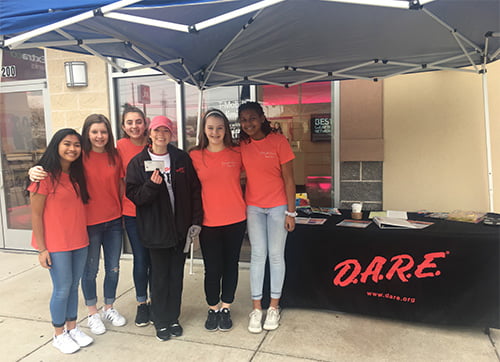 Teens inspired by Shawn Achor @shawnachor to do 70 Random Acts of Kindness; sporting their Ignite MindShift colors