Ignite MindShift is more than a name. It's a philosophy...
Ignite MindShift is an educational non-profit organization that partners with schools and organizations to provide training to high school students and employees. 
Our training teaches a core understanding of critical "life skills" allowing them to have confidence in their personal and interpersonal leadership skills to accomplish their life-long goals. The basis for our curriculum comes from consolidating lifetimes of expertise and experience from leading experts, authors, and proven practices from dozens of fields to help students gain unique knowledge and mindsets to help prepare them for the future.
Our Ignite MindShift program teaches a broad spectrum of essential skills needed for life and work success that is not taught in schools. We inspire teens to take charge of their future with a new sense of confidence and personal power by equipping them with the skills to approach challenges & adversity with resilience. Our courses lay a solid foundation to build lasting habits to accelerate their success in life.
The courses are tailored to how this generation learns best by delivery through rich multimedia, content that is highly interactive, individual & group activities, and incorporating experiential learning exercises.
They teach lifelong mindsets such as self-leadership through self-awareness and ways a high school student or employee can persevere and be resilient. We want to ensure they understand how to overcome limiting beliefs and develop a growth mindset.  
Ignite MindShift courses stress the importance of Emotional & Social Intelligence within the workplace and learning how the power of positive choices can make you more successful in life and work.  It also reinforces to students that they are in control of their future through their choices. Our courses also touch on learning new financial strategies to help meet financial and life goals to help prepare students for their future life goals.
Ignite MindShift Helps High School Students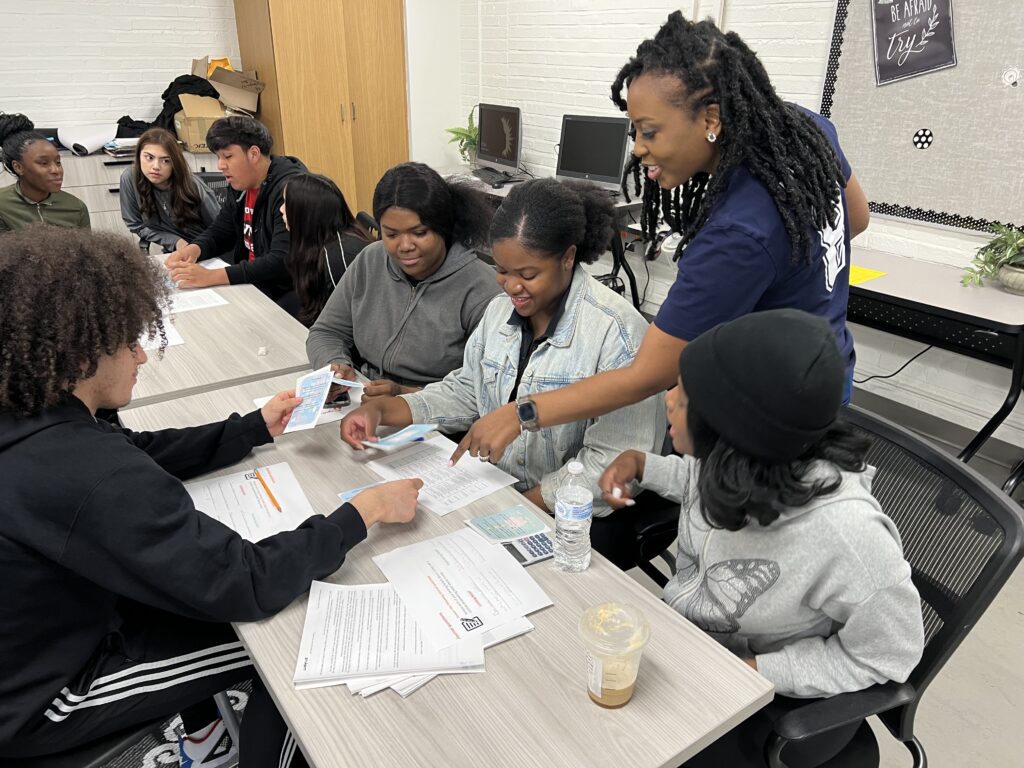 Millions of kids around the country live where they can't afford fundamental success enablers like high-speed internet, housing, or reliable meals. These same households typically don't have the time or means to teach success principles in life and the workplace.  Ignite MindShift's impact is focused on schools with students who come from families with low income.  
The teen years have always been a pivotal point in developing successful mindsets, character traits, & life skills which are critically important in navigating life.  We help today's teens prepare for a workforce where 6-8 of the top 10 sought-after skills by today's employers are "soft skills," otherwise known as "life skills," which are often not incorporated and taught in a high school's curriculum. 
Ignite MindShift's program accomplishes teaching these "soft skills" or "life skills" by:
Obtaining the best thinking from hundreds of books and experts across dozens of fields into engaging learning experiences highly relevant for teenagers to prepare them for successful futures

Having each course as experiential-based learning and success-focused

Creating "MindShifts," major shifts in mindset and belief systems for students about what's possible, along with developing consistent positive habits for work and life

Training that includes highly interactive discussions and various activities for individual students and within groups

Each training topic includes hands-on learning exercises designed to reinforce learning objectives and push student comfort zones

Providing students with opportunities to start networking in high school with potential future employers

Students set Intentional Plans in each of the MindShift topic areas and commit to making consistent choices to fulfill that plan