Explore further details by clicking on the bars
We teach foundational mindsets, career readiness skills, critical life skills, and wellness mindsets through 14 interconnected modules. These modules, coupled with different program options allow us to customize a teaching program right for you.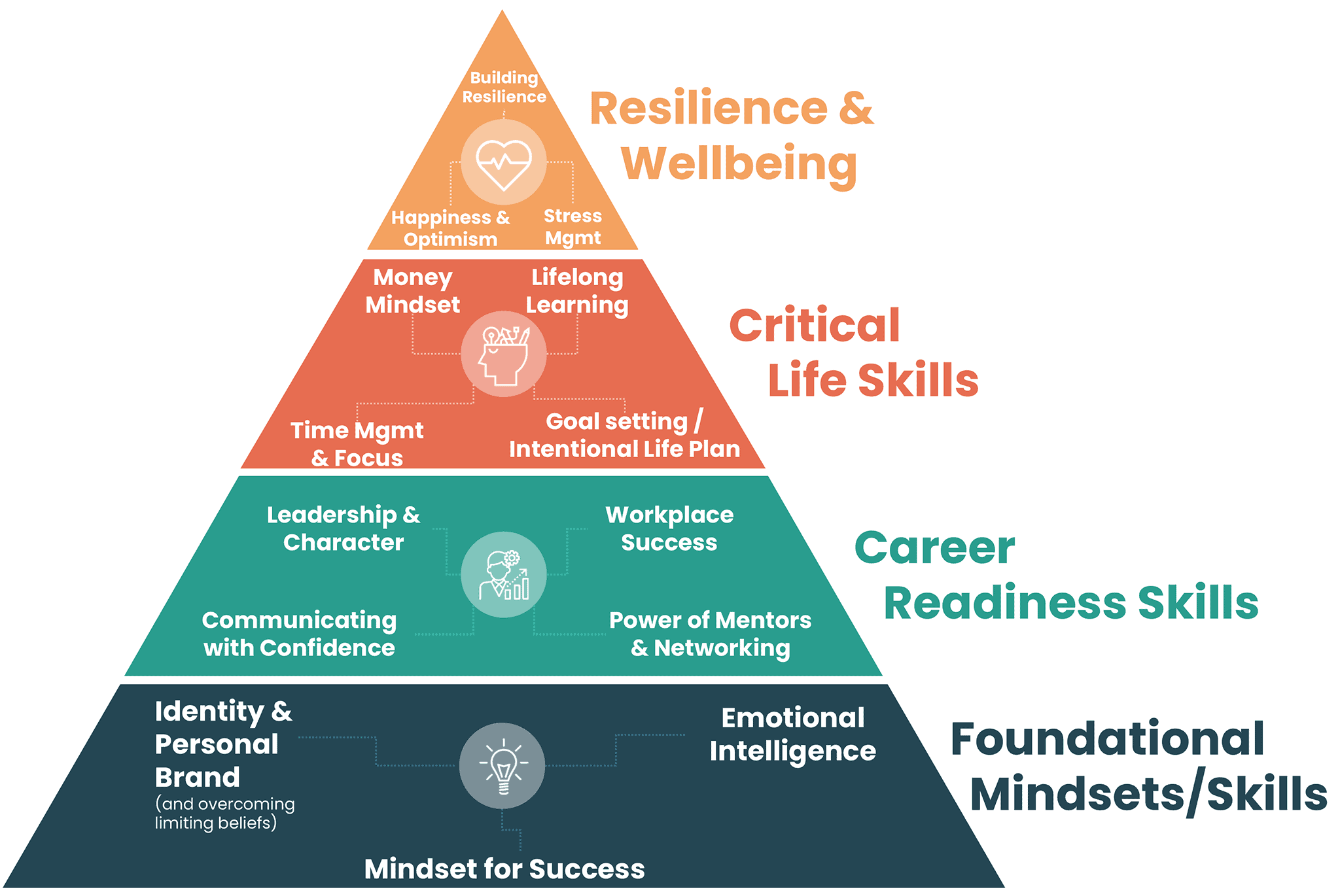 Ignite MindShift eLearning Program
The Ignite MindShift eLearning Program has our modules available online for students/interns and corporate staff to complete.  The online content can also be used as a supplement in our MindShift on Demand and Instructor-Led Program.  Check out this content sample of our online module Building Resilience.
Interested In Learning More?